What Is Fiverr?
Fiverr is a marketplace where businesses post services they're willing to sell. To get listed, you must first create an account on the website. When logged in, visit your profile page and click "Services". You can search for people who have listings that match what you offer or browse all of them by category services.
The benefits of Fiverr:
Making extra cash is always a bonus. You can do this part time and at some point, when you become one of the top sellers on Fiverr, you can make your own hours!
Fiverr market brings customers to you! This is an enormous benefit as you can save that extra money from market and let the big guns do all the heavy lifting.
Third, there is no limit to the earning power on Fiverr.
How Does Fiverr Work?
Fiverr is a marketplace that connects buyers and sellers of services and products. You can find everything from design work to programming help, and the site offers both small-scale (less than $50) projects and more major ones (ranging from $500 up).
How can I earn on Fiverr?
The main source of revenue on Fiverr comes from transaction fees charged when users buy or sell services, subscription fees charged to users who want access to certain tools or resources, and course sales (where participants pay an upfront fee in order to learn specific skills).
There are also plenty of opportunities on Fiverr for freelance workers who want some extra income. There are thousands of jobs available, many with very low minimum bids. If you're willing to put in the effort, then Fiverr is definitely worth considering!
Here are a few things to keep in mind when selling services on Fiverr:
Make sure your listings clearly state what you can and cannot do. For example, don't list writing services if you can't actually write!
It's best to start small with simple jobs first so that you build up confidence and learn the ropes.
Be realistic about the time it will take to complete a project and specify whether extra work (such as revisions or artwork) is required.
Always be polite, responsive, and helpful.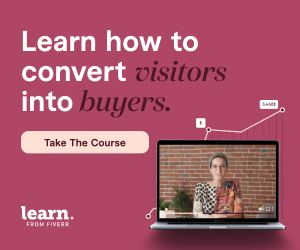 Services to sell on Fiverr
1. Sell design services
You know you were born to make this extra money as a designer. Start by offering your unique skill set as a freelancer on Fiverr! You can offer graphic design like a logo, social media graphics and blog designs, website layouts or mobile app mockups to potential buyers; Sell photo editing service Fiverr works great for selling Photoshop design packages of entire photos as well as retouching work.
2. Sell web development services
You know you can build anything with the right tools and a bit of coding. Offer your services as a freelancer on Fiverr, and let buyers choose from among web development projects like creating custom websites, developing online marketing campaigns, or building e-commerce stores.
3. Sell graphic design services
You know you have the talent to design custom graphics work of high quality and expertise. Start selling your graphic design services on the Fiverr platform! You can create a logo, blog graphics or social media graphics as a seller on the Fiverr website.
4. Sell social media marketing services
You know, social media marketing is a great selling opportunity for the freelancer niche. You can successfully design social media graphics and blog posts. Fiverr works great for selling graphic design services such as logo, social media graphics & blog post design services.
Become familiar with Facebook, Instagram, Twitter & TikTok are key to success.
5. Sell online advertising services
There are many ways to make good money selling online, but one of the most popular methods is by selling advertising services. We can do this through a variety of platforms, including your Fiverr account.
To start your first Fiverr gig, first create a profile and upload your marketing collateral (such as blog posts or videos). Then set your pricing and begin offering your services. Remember to provide high-quality content and offer a great experience for buyers.
You should also offer potential customers social media marketing services such as blog graphics design and social media marketing graphic design at a reasonable price or sell digital products that you've created using Fiverr tools, like business cards, logo designs, etc.
For extra money, Fiverr sellers can create custom content based on buyer's needs by offering to "create" digital marketing campaigns (like email newsletters) or web design from scratch
6. Sell e-commerce solutions
Small business owners who are looking for ways to increase online sales. Offer your services as a freelancer on Fiverr platform and let buyers choose from among e-commerce solutions like setting up a blog, designing an online store, or creating social media marketing campaigns.
7. Sell software development services
Write about companies that may look for app development but not with the high cost of outsourcing. Offer your services as a freelancer on Fiverr platform and let buyers choose from among app development, web design, or search engine optimization services.
8. Sell consulting services
There is a high demand for business consulting services from freelancer and small businesses. Many freelancers struggle to find the time or resources to conduct proper market research, develop effective marketing plans, or manage their finances effectively. Consulting services can offer these individuals the guidance and support they need to improve their businesses.
9. Sell content writing services
Content writing is popular, providing copy writing services for markers and bloggers can be huge money-makers.
Copywriters create content that's engaging and keyword rich, while also staying true to the company's tone and mission. This ensures that readers stick around long enough to learn more about the product or service being offered.
Copywriting is an essential skill for anyone looking to make a successful online presence. With the right strategy, copywriting can help your business stand out from the competition, attract new customers, and keep existing customers coming back for more.
10. Sell search engine optimization (SEO) Services
If you want to rank organically, SEO is a must! If you have experience with copywriting, website design, this may be a fantastic option for a new gig. New clients are always searching the online marketplace to improve their business website to rank on google.
11. Sell t-shirt printing services
You love design and fashion? Why not start selling your skills by selling T-shirt printing services on Fiverr!
12. Sell virtual assistant services
The demand for virtual assistant services is high on Fiverr, as many businesses are looking for extra help to handle various aspects of their work. This can be a great way to bring an extra dollar or two home to pay for a vacation or two per year!
13. Sell affiliate marketing services
Affiliate marketing can be a great way to make money on Fiverr. With affiliate marketing, you're paid a commission for sales generated by links that you generate and recommend to your clients. This type of work is highly rewarding, as it allows you to help others achieve their financial goals while also earning a small income yourself.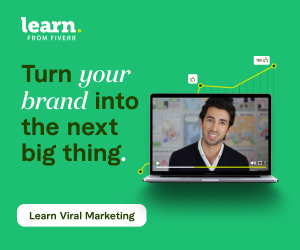 How do you get paid on Fiverr?
Payment process on Fiverr is straightforward. You'll receive a money request once you have successfully completed a gig, which can convert to PayPal or your chosen credit card.
However, there are some services that do not require payment through PayPal and instead offer a different payment method, such as Amazon gift cards or direct bank transfers.
Some Fiverr alternatives
1. UpWork
There are a wide variety of services to choose from, including logo design, social media marketing, and web development. With so many options available, there is sure to be a service that meets your needs. If you're looking for a way to get started in freelancing or contract work, Upwork is a great place to start.
What are the Pros of Upwork?
Makes it easy to bill and invoice clients all in one location
Finding Clients
Simplicity of billing the client and receiving payment is a breeze
Ease of communication through chat & file sharing
What are the Cons of Upwork?
Many users agree that the system can be buggy with lag issues.
Users also agree that Upwork can be pricey.


2. Freelancer.com
Freelancer.com is a great resource for finding freelance professionals in any field. Whether you need a graphics designer, web developer, or copywriter, Freelancer.com has a vast pool of talented professionals to choose from. It's also easy to search and compare rates, so you can find the best deal for your needs.
Why Freelancer.com?
Freelancer.com is good for freelancers who want to find work from a large pool of potential clients.
Freelancers can search through potential clients based on the type of freelancer they are seeking. For example, graphic designers and web developers may look for work while copywriters may not.
What are the pros of Freelancer.com?
Ease of use to get started
Multiple way to receive payments (ACH, PayPal, etc.,)
Sheer volume of client opportunities vs the competitors
What are the cons of Freelancer.com?
High fees which can make it difficult for beginners
Because of this being one of the largest Freelance marketplaces, the potentials for scammers is high
FAQ'S
How do you deal with clients who don't pay their bills?
There are a few things you can do if a client does not pay their bill. You can contact the client and remind them of the payment deadline. If payment is not received within a certain time frame, you may take some type of action, such as suspending services or filing for a collections lawsuit.
Q: How does Fiverr.com earn money for itself?
Fiverr.com earns money by charging customers a commission for services completed.
Q: What items should I sell on Fiverr and how much should they cost?
There is no one-size-fits-all answer to this question, as the price of an item sold on Fiverr will vary depending on the demand for that service and product. However, some suggested selling prices for items on Fiverr include $5 to $10 per item, with prices rising for high-demand services or products.
Q: Can a beginner make money on Fiverr?
Yes, a beginner can make money on Fiverr. However, it takes some effort and some knowledge of how the platform works.
Note: https://www.thewaystowealth.com/make-money/fiverr/
Q: How can I earn on Fiverr?
There are many ways to earn on Fiverr. Some services require a fee, while others offer work for free. You can also find services that offer both fees and free work.
Note: https://www.forbes.com/sites/gingerdean/2016/08/29/15-ways-to-make-money-on-fiverr/
Q: What sells well on Fiverr?
A: There is no one-size-fits-all answer to this question, as the best way to sell on Fiverr depends on the specific needs and interests of the seller. However, some popular services on Fiverr include graphic design work, social media marketing campaigns, and web development services.
Note: https://moneymint.com/30-most-profitable-gigs-on-fiverr/
Q: How do I get my first job on Fiverr?
There are a few ways to get your first job on Fiverr. One way is to sign up for a free account and post a project that you are interested in completing. You can also search for specific services that you are interested in completing, and then browse through the list of completed projects to see if there is anything that interests you. If there is something that you are interested in completing, please click on the "create a
Note: https://digest.myhq.in/how-make-money-on-fiverr/
Final words
If you want to make money on Fiverr, it takes effort and some knowledge of how the platform works. However, with research and application, there is no reason a beginner cannot start making money on Fiverr.